Sorry it's been a little while. I've got a really good excuse, I promise!
Here she is: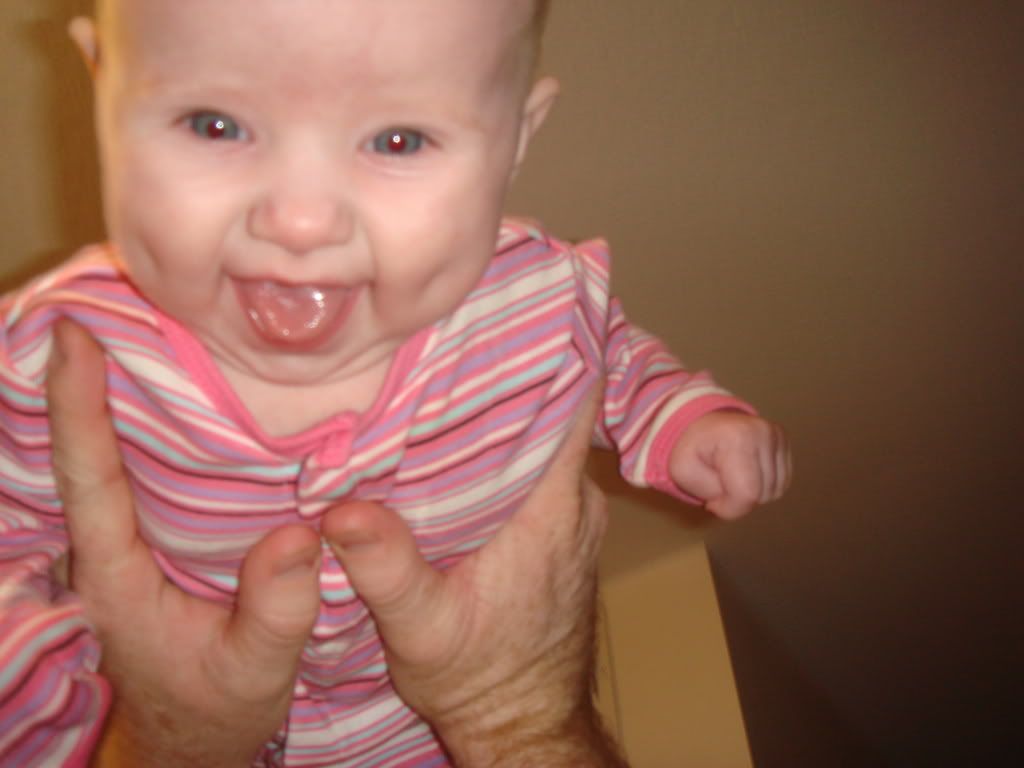 Too cute, right?
I know. I made her. ;)
Anyway I want to show you some of my Goodwill finds and what I did to some of them.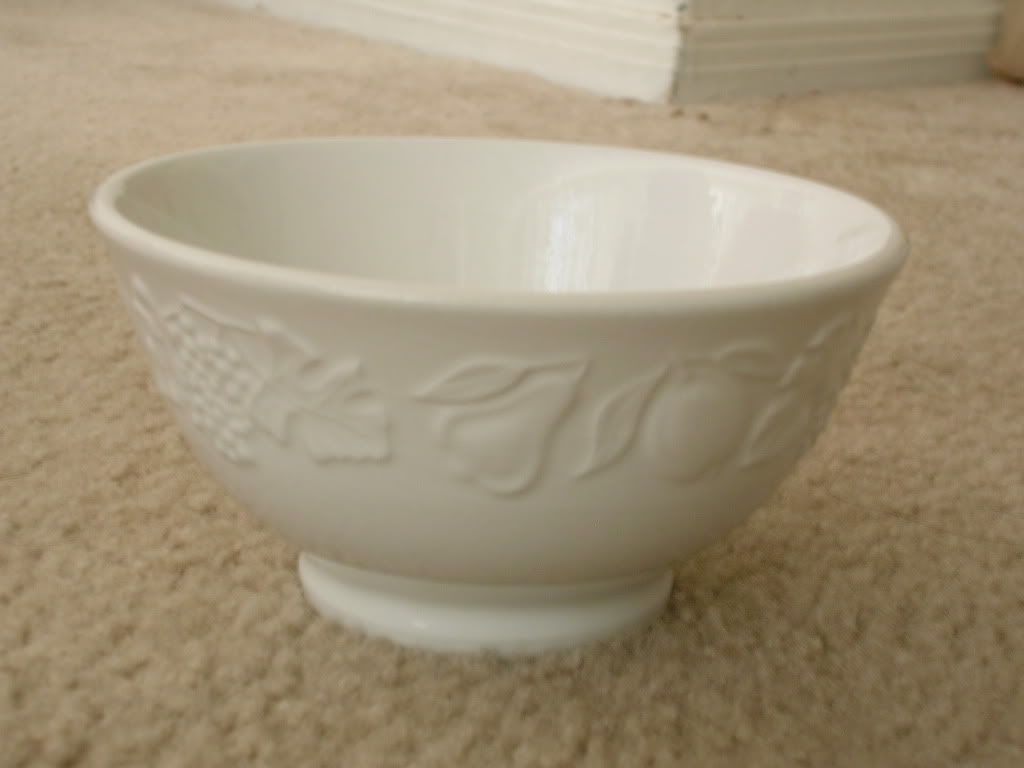 Isn't it beautiful? It says something about being made in Italy on the bottom.
Love it!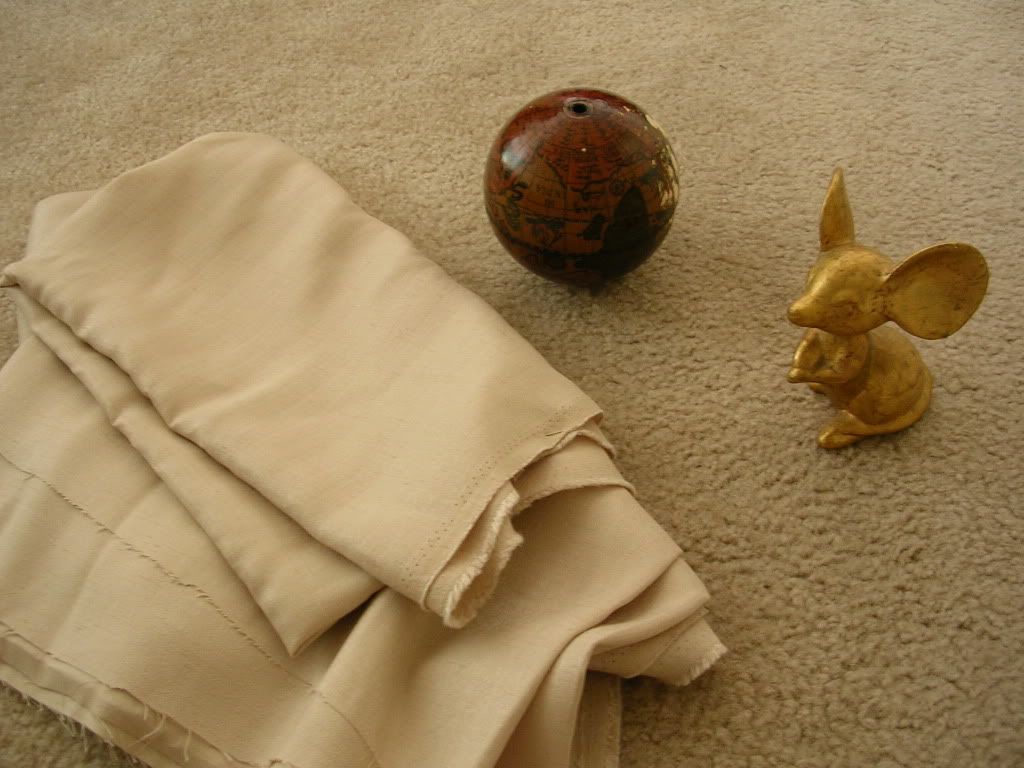 About 2 yards of beautiful tan fabric, a beaten up little globe,
and a little mousey critter.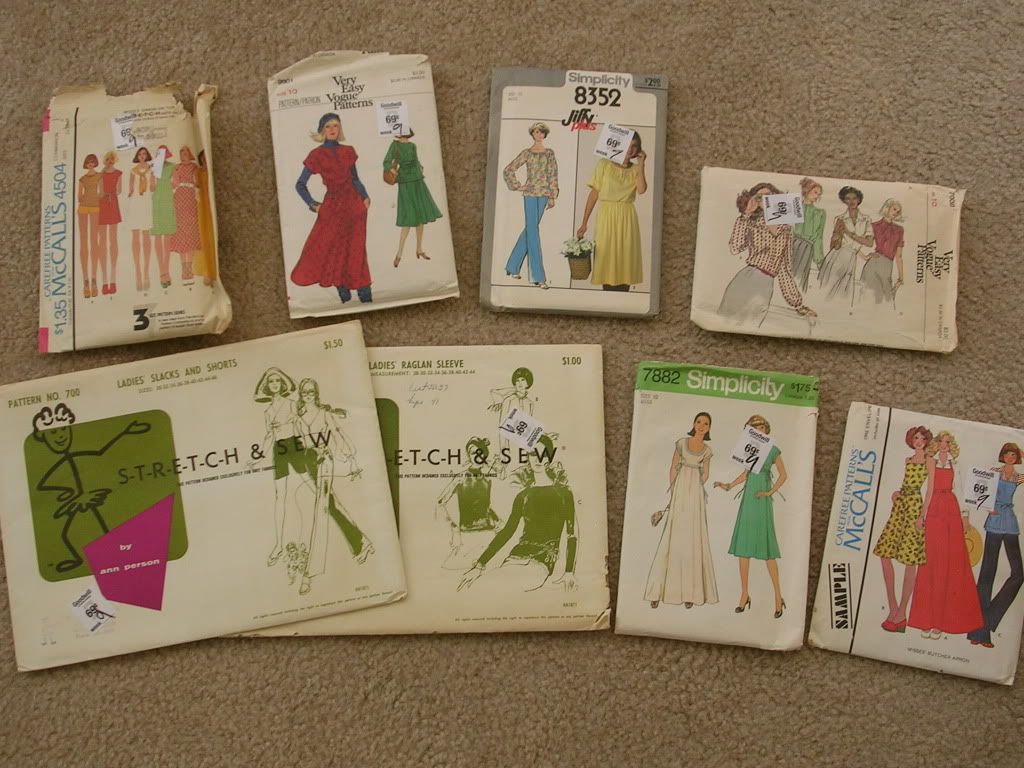 Also, I thought that our Goodwill's here didn't carry any patterns, but I
found them in a little basket. I got some good stuff!
Oh, and did I mention that it was 1/2 off day, on the WHOLE store!
I got all this plus 2 super cute skirts, and an extention cord that was much needed for about $17!
I ran home and told my husband right away.
I also stopped at home depot to get some white spray paint for the little mousey,
and I thought I'd get some painter's pyramids that I'd been hearing about.
Guess what the paint guy said when I asked where they were?
"So you're the one that buys them?"
Uh.....Yeah, and tons of awesome crafter/decorators I read about!
So, here's the end result of the mousey and the globe after some white paint and twine got involved: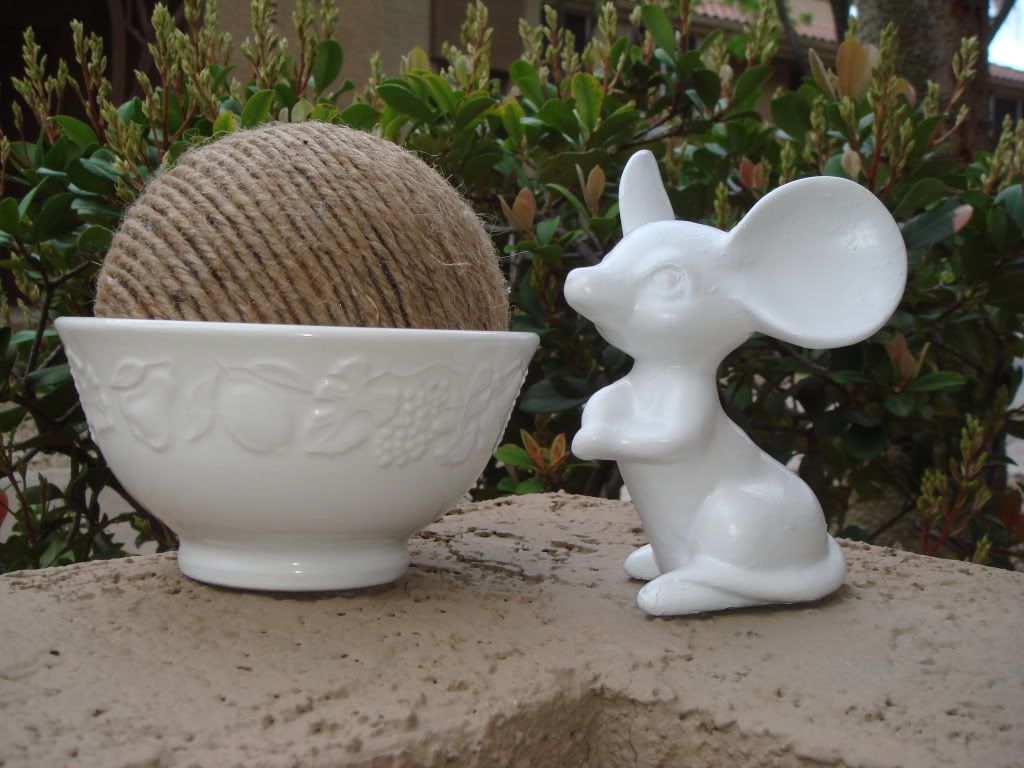 I didn't do anything to the bowl. It's perfect as is. I just wanted to use it to display my new decor ball!
So little mousey is for Baby Girl's room when that's finally all set up. I love the white so much better than the gold. Husband said he might've liked the gold better and I said "You won't think so when her room is done." I haven't decided yet where I want my bowl and ball. But I've been thinking about making one of these:
and using them to decorate it.
It's a sofa table that goes behind your couch.
Thrifty Decor Chick shows how to make one for under $20
HERE
.
I just need a new battery for my drill first.
Maybe for my birthday ;)
My next project that I'm working on is this baby: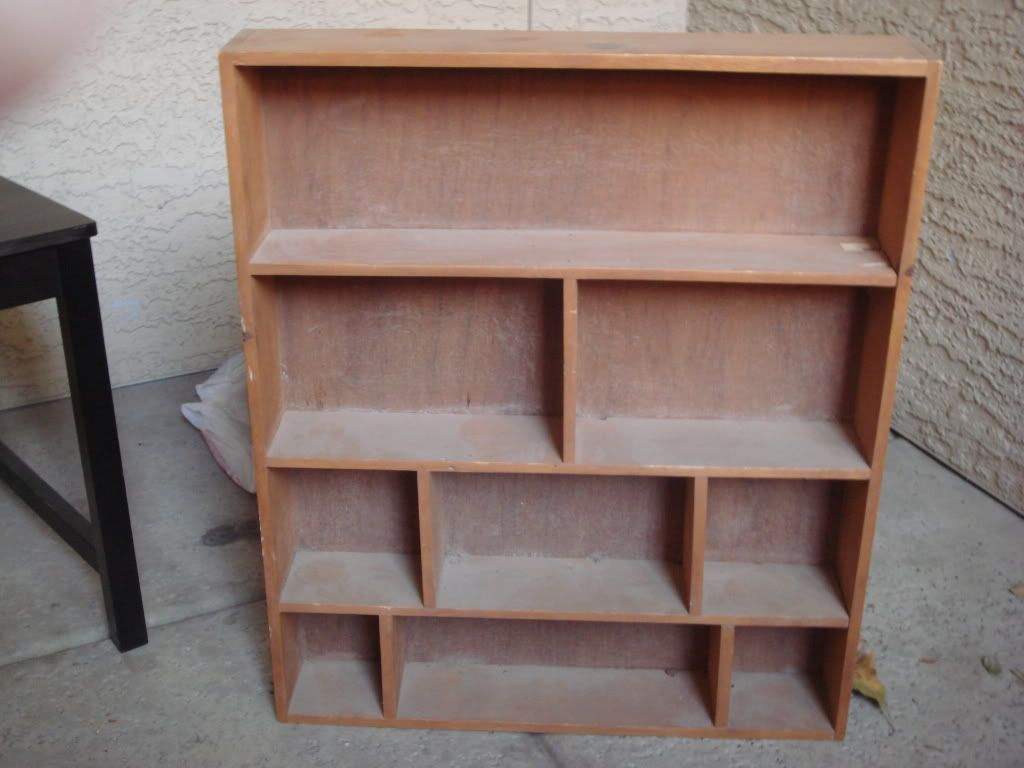 Another Goodwill find ($5), from a long time ago. She's almost done. I'll show you soon!
Anyone else scoring at Goodwill lately?
I'm linking up to: