This is the original shirt I bought last year, just after I got pregnant. Even though it's not a maternity shirt.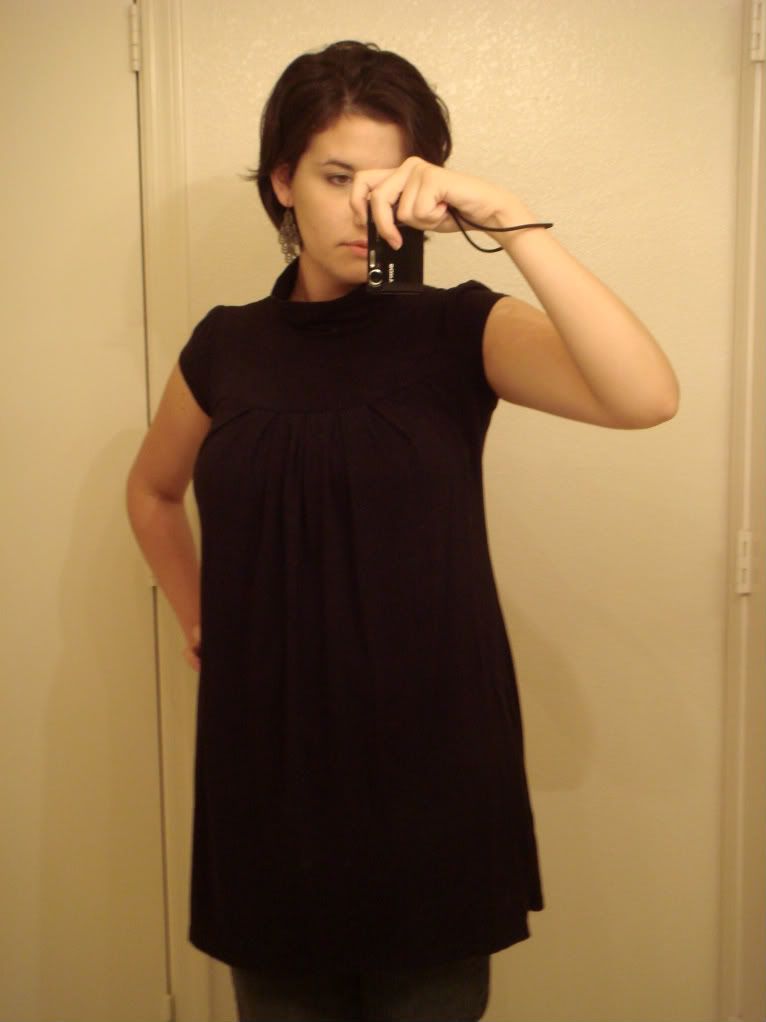 *Apparently my 'startup disk' is full and it won't let me use Photoshop. What a sad day! So, I couldn't fix any of my photos, so forgive the bad coloring and imperfections.*
I wasn't such a fan of the turtleneck after a while...or the length. So, I cut a round-square neck out, and took about a foot off the bottom.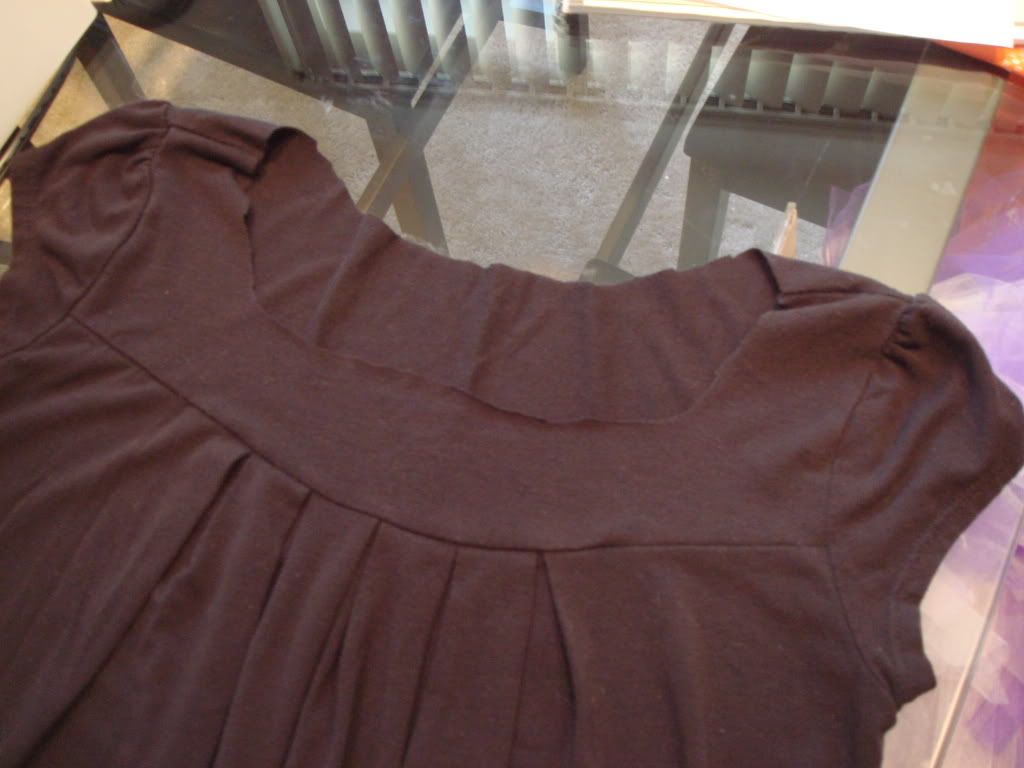 Then I pleated a long strip and attached it to the neckline. I forgot to take a close-up of it. But you can see a detailed one
HERE
that Disney used on her lampshade.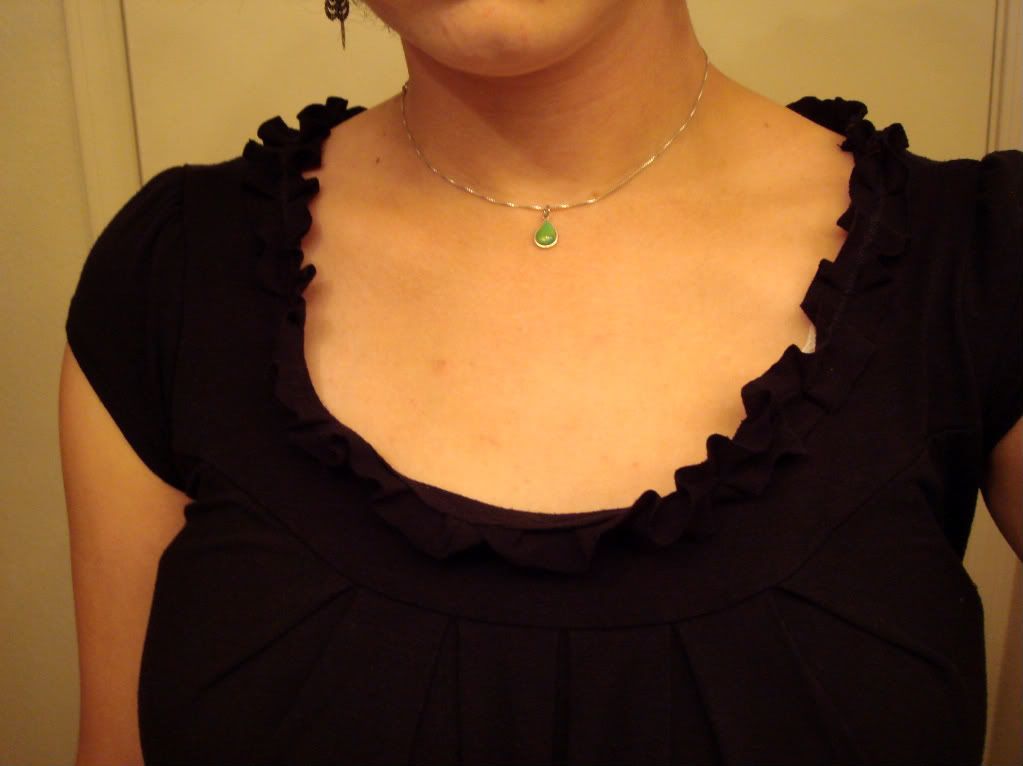 The neck ended up bigger than I planned, so I took it in, in the corners.
Still looks kinda maternity, so I think I'll take it in on the sides 'cause I love the front detail. But it's really comfortable! I'm pleased with it for now.
Linking up to: