For years now I have been building a collection of great jeans and pants. It's really hard to find a good pair of pants, but I have managed to fill a whole drawer full of them over time. Pretty much all of them were very good looking, and very well fitting. Then come the "Big-Mamacita-Birthing-Hips". I have been kicked out of all my pants. None of them fit me. Not a one. But that's okay, I'd much rather have a pretty little angel, than a drawer full of fun jeans. But that means that I have all these pants leftover.
One of my favorite pairs were camo-cargo pants. I felt so sassy and menacing in those. But they are now the product of a fab refashioning! I used
Noodlehead's Tutorial (Messenger bag from Cargo Pants)
as a guideline. I used the same measurements, but I didn't add a lining like she did. First, because I didn't have any fabric on hand that I would've liked to use for lining, and second, because...I like to keep it as easy as possible. Haha! And here's the result: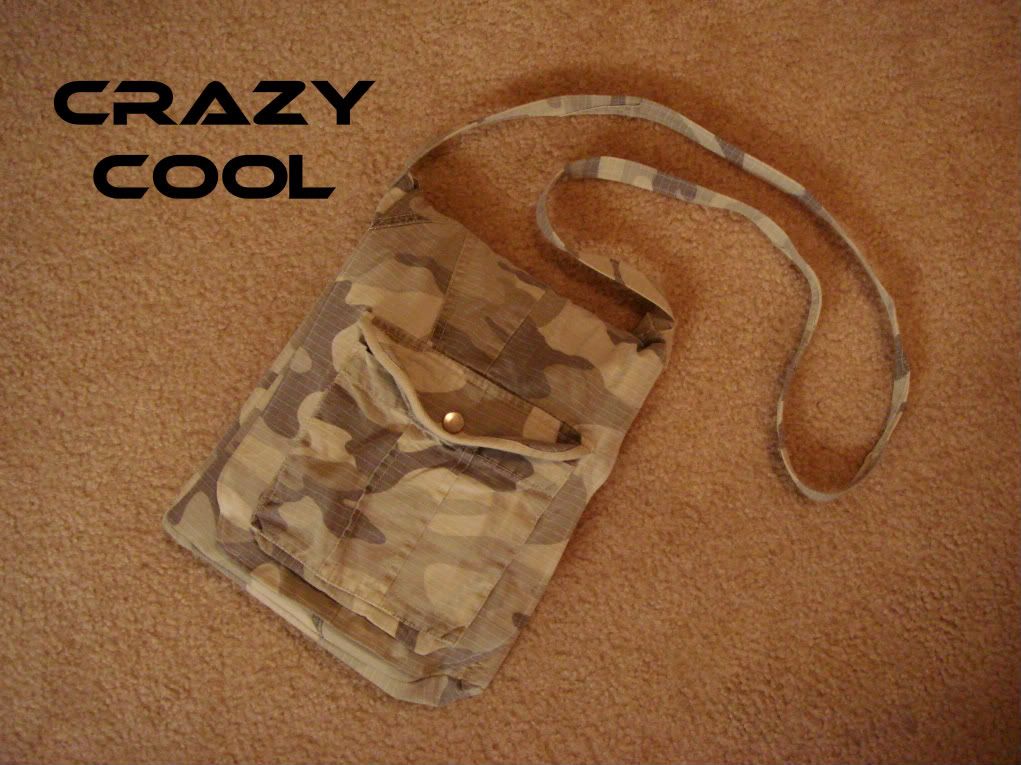 Turns out that Photobucket has all sorts of features to add fun effects to your pictures! And good thing too, 'cause my laptop is "out of order" since the charger cord busted, and I didn't wanna have to use the old Photoshop version on my hubby's computer. So, you get to witness the product of my playing around with their new tools.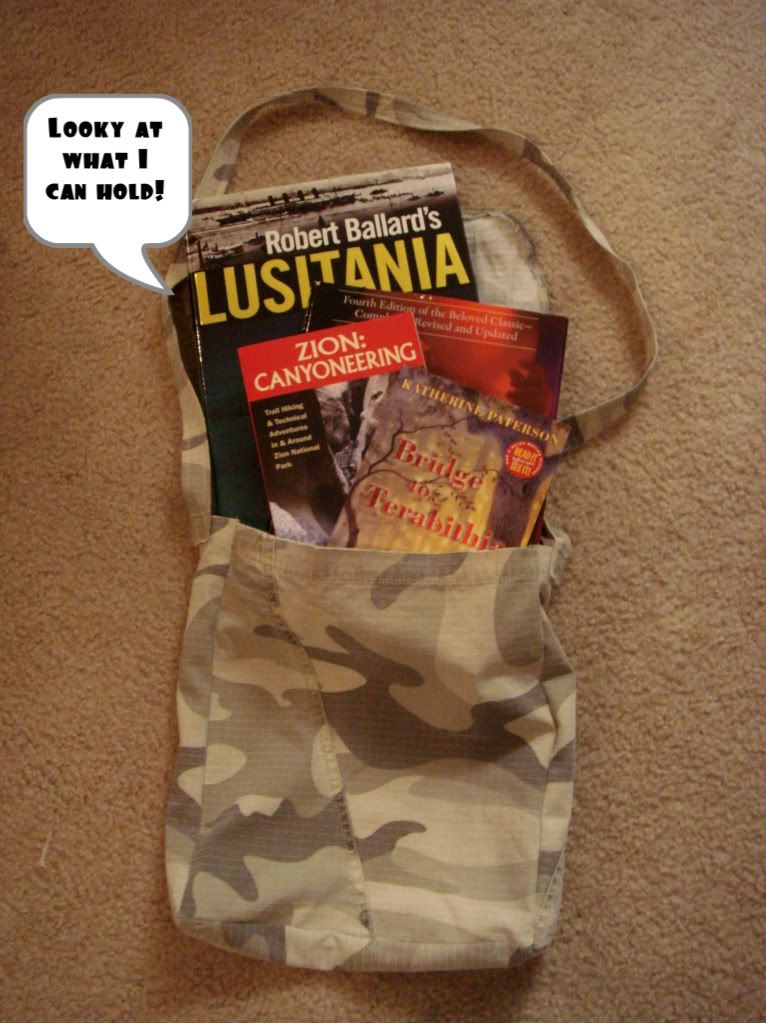 Just random books from the shelf. But I do highly recommend the first two in front! One for great hikes and adventures in Zion National Park (my fav!), and the other for a good story (you'll need a box of kleenex though).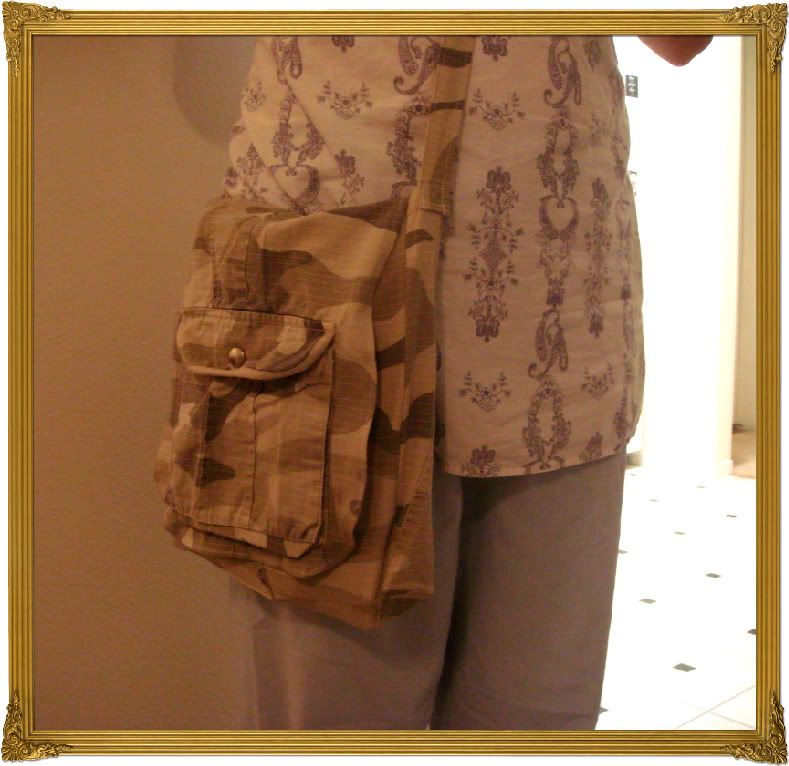 Fun frame, huh? Probably be even better spray painted black. Or Heirloom White, with a nice brown glaze, and some distressing?? Huh?
And yes, I'm...uh...in my pj's. I couldn't wait to get this posted, so there you have it! I have to tell you though, I do love me some PJ's. I think 1/3 of my dresser is devoted to comfy nightwear. I love 'em!
So, I was planning on giving this bag away to one of the boys in my family, but I'm so in love, I think I'm gonna keep it. ;)
~Crystal