And saw this adorable shrug:
Click on the pic for the full tutorial
And I thought "Why don't I do that with one of my shirts?"
So I did.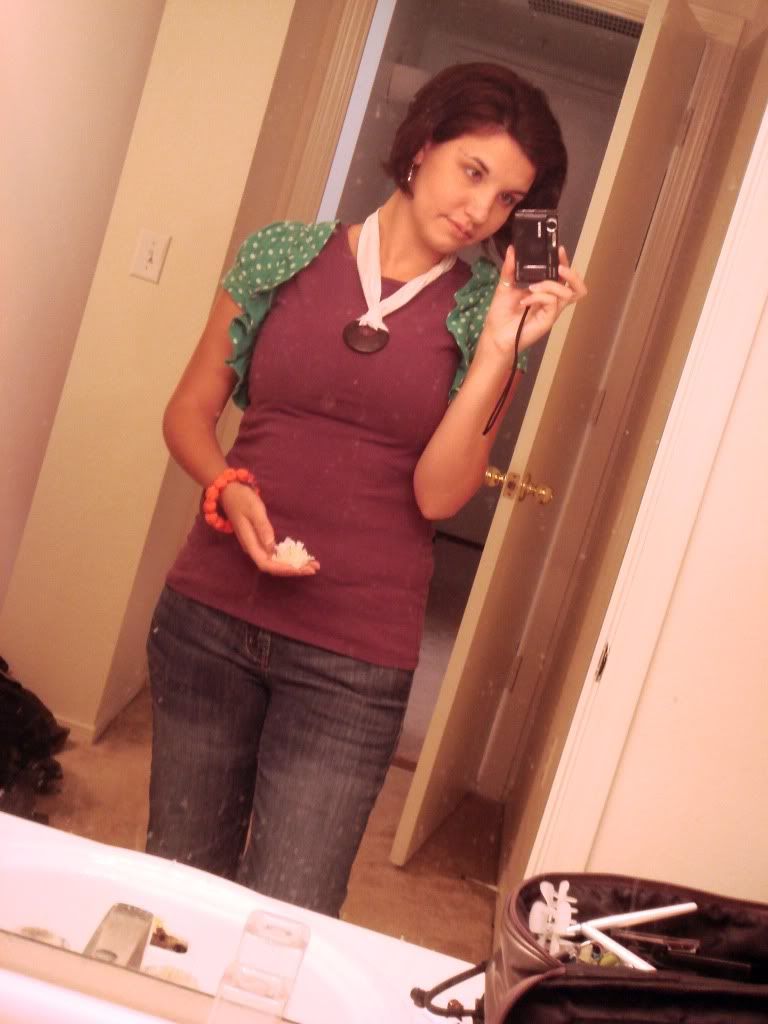 Sorry for the spotty-mirror-messy-bath deal, but I thought it would...umm...add character. Right? ;)
Anyway, I took this shirt.
Sorry, I don't have a pic of it before I cut it up.
Cut it up/made ruffles out of the bottom half/added to top...done.
Okay, there's a bit more than that, but click on the full tutorial above to really know how to do it. Ashley explains it so well, we'll just leave that up to her :) Thanks for the tutorial Ashley, I love my new shrug!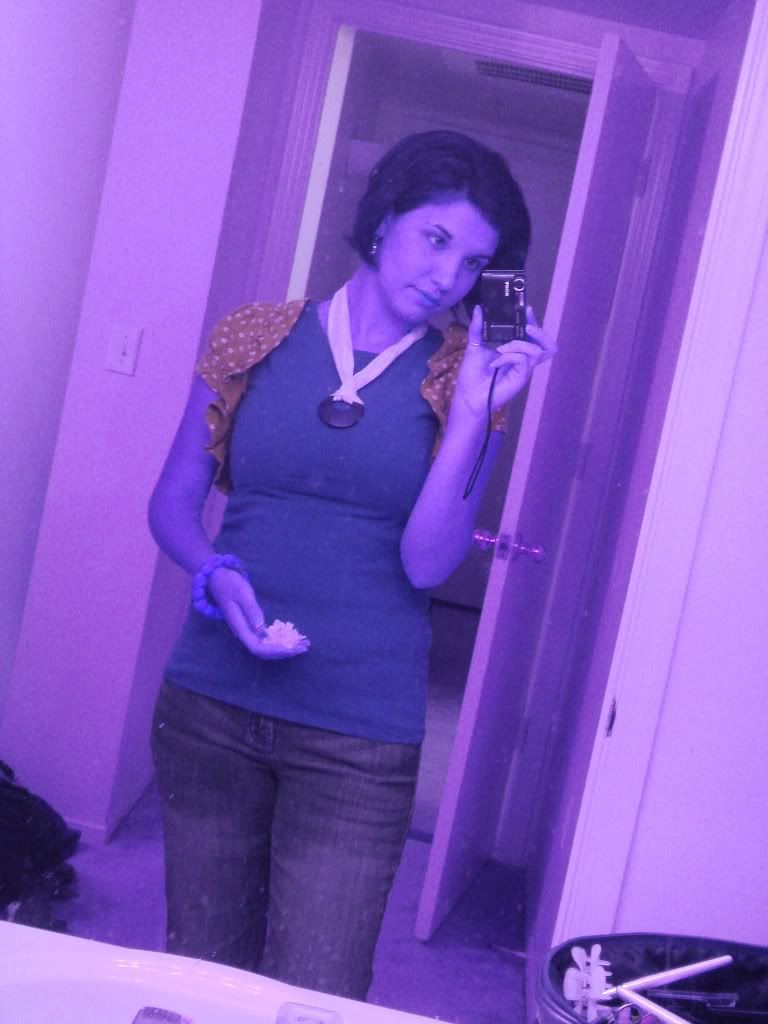 Have you ever wondered why we don't live in a purple world? Looks like fun, huh?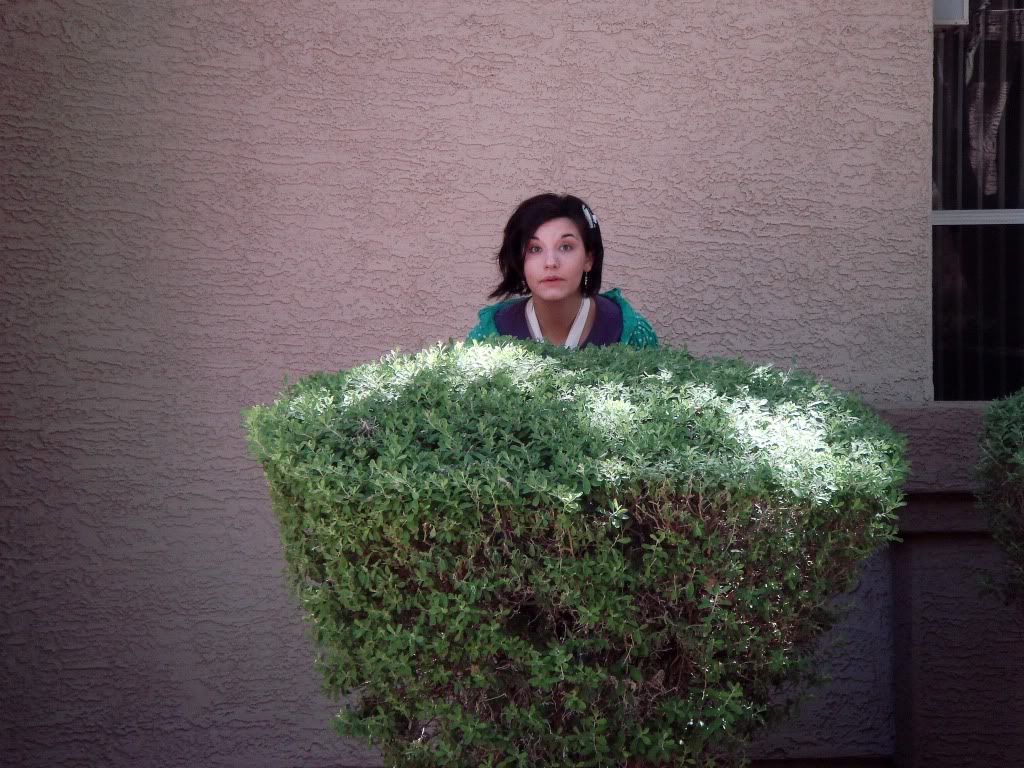 Peek-a-boo
Also, did I mention that I got the COOLEST gift from the "Christmas in July, Gift Exchange" from over at
Craftaholics Anonymous
. It came from Jessica in Georgia! Check it out.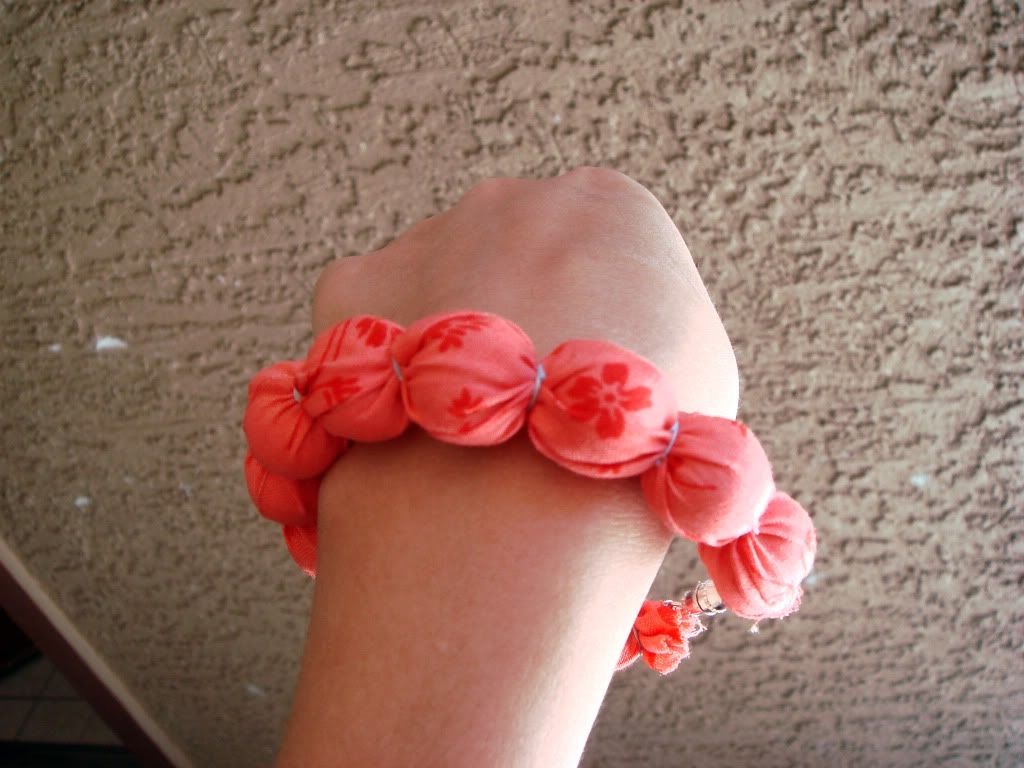 What cute fabric! I've been trying to find outfits to match it all week so that I can wear it everyday :) Thanks Jess!
The gift exchange was so fun! I got to send a little gift to a lovely lady in St. Louis. I totally wanna do it again next year.